Why Do I Need a Property Manager?

Property management, Apartment management
This term refers to the practice where a knowledgeable company or individual resolves any issues related to a property for a specific monthly fee, which is directly proportional to the rental income, acting as the authorized representative of the owner. Whether it involves tenant placement, rent collection, cleaning, handling damage incidents, replacing a broken faucet, renovation, lock replacement, buying or selling properties, or comprehensive refurbishment, a property manager takes care of these responsibilities on behalf of the owner.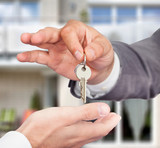 There are people who purchase a property solely for investment purposes, not with the intention of living there themselves. If they have young children, the goal is often to provide them with a future home once they grow up. However, investment objectives can range from patiently waiting for long-term appreciation in value to generating immediate and regular rental income.
If someone buys a property with a focus on long-term appreciation, they may not necessarily want to rent it out. Many believe that if the property remains vacant, there won't be any issues. However, there are numerous counterexamples, as in our opinion, an unused property can deteriorate over time if not utilized.
In the case of someone who purchases a property for investment purposes and intends to rent it out, they typically seek assistance from a professional rental agency. In Hungary, there are numerous real estate agencies that deal with rentals, with varying degrees of success. It's important to find a reputable agency. We warmly recommend Lakáspont Ingatlan (https://lakaspontingatlan.hu), whose sales professionals are truly reliable and provide immense help to property owners based on their years of experience. They assist not only in finding tenants but also in obtaining references and signing meticulous (drafted by a lawyer) lease agreements. Some tenants may find our extensively modified and edited contracts strict, but when we consider the value of a multi-million forint property, owners need safeguards when handing it over to tenants at a fraction of its cost. That's why these precautions are necessary.
If the apartment is trendy, renovated, or new, it is easy to find tenants.
| | |
| --- | --- |
| | |
Many owners no longer have the money to renovate their apartment or they no longer have the time to manage it. As a result, the apartment remains old, a bit worn-out, and used. But wouldn't it be great to still make money from it? A good real estate agent can help even if the apartment is not fully renovated, not newly built, and not in perfect condition. Even with old furniture, just linoleum on the floor, and outdated windows, it can still be rented out. You may ask for a slightly lower rental fee, but it is possible to lease it. It requires more effort and frequent cleaning. :-( But it's worth it.
| | |
| --- | --- |
| | |
Many property owners believe that once they have rented out an apartment, their dreams have come true, and all they have to do is sit back and collect the rental payments. Unfortunately, the dream often turns into a nightmare. After two or three months, they realize that this is not the reality they had envisioned. The rental payment doesn't arrive on time, the tenant requests payment extensions, or worse, refuses to pay altogether. The tenant calls at the worst possible moment, reporting issues or problems with the apartment - a lost key, a burst pipe causing water damage from above, or any number of unexpected emergencies.
If you already have a rented apartment and you are sensitive to these problems, then this is for you. Click here:
I don't have enough time to meet with the tenants.
I can't inspect the condition of my property.
I need to buy a new desk again.
I often feel like we're not making any progress as all my income goes towards maintaining the existing condition of the property.
The renovation process has slowed down or come to a halt.
I don't understand the wording of the lease agreement and what rights the tenant has.
The property manager keeps calling about disruptive behavior from the tenants.
I can't seem to reach the tenants, and they owe a significant amount of money.
I want peace of mind and predictability.
I finally want to take a 2-week vacation where everyone leaves me alone, yet my property continues to generate income.
If you recognize yourself in this, please click here: https://lakaspontingatlan.hu/cikkek/kezeles-landing
If your intention is to purchase a property suitable for rental purposes, we have a solution to offer because fortunately, there is a solution for that too. The solution is choosing a property manager who makes the life of the property owner easier and more free. The management has two mottos:
Time = Money,
or
Less stress = more freedom for the owner
A professional and knowledgeable property manager can also assist in determining which type of property is worth purchasing for investment purposes. Lakáspont Ingatlan is specifically such an agency because they not only handle property management, but with their sales team, they can also provide assistance in the selection, evaluation, and purchase of the property, ensuring high-quality execution of the following activities:
Tenant search: Providing telephone information, filtering, multiple property visits, thorough screening process.
Use of a database: Since the agency offers multiple properties simultaneously, they can immediately present the property to registered searchers in their database.
Advertising: Professional advertising with high-quality photos and floor plans, primarily on their own website at https://lakaspontingatlan.hu/, and through paid advertising platforms.
Rental agreement: Managing the contract signing process, modifying the contract according to specific requirements, providing advice. English language proficiency, bilingual rental agreements for Hungarian and foreign owners and tenants. Monitoring lease expiration dates, suggesting contract modifications and rent increases if market conditions warrant.
Move-in and move-out process: Assisting with tenant move-in, completing handover documents, meter readings, inventory creation, and documentation.
Utility transfer: Handling the transfer of utility meters from the previous owner to the new owner or from the owner to the tenants, and transferring them back to the owner after the lease expires. Obtaining zero-usage certificates as required.
Insurance for the property: Requesting quotes from multiple insurance companies, contracting with the most advantageous insurer for the owner, managing premium payments, and reviewing the annual policy.
Homeowners' association management: Communicating with the homeowners' association, ensuring regular monthly common cost payments, collecting them in advance from the tenant, and reconciling the year-end balance. Optionally participating in general meetings, representing the owner, presenting minutes, and providing advice on decisions.
Income and expense management: Personal meetings with tenants, enforcing payment deadlines. The property manager collects rent on time, pays attention to delays, sends written payment reminders after multiple phone reminders, and, if no other solution is found, terminates the rental agreement. Assisting with tenant move-out. Additionally, handling the property's utility bills and taxes, including continuous monitoring of payment deadlines for electricity, gas, water, internet, ensuring timely payment, and promptly resolving any related issues.
Reporting: Regular monthly reports tailored to the owner's desired level of detail, serving as a basis for payments to owners. Keeping tenants and owners informed through email exchanges and phone calls.
Problem-solving: Resolving issues within the pre-agreed authority with the owner, comprehensive handling of insurance claims in case of damage, selecting, coordinating, inspecting, and reimbursing repairmen involved in damage mitigation.
Claims management: Reporting claims to the building's or the owner's insurance company. Handling the entire insurance process, receiving the loss adjuster, presenting the damage, contracting with insurance companies, and handling all matters related to claims settlement and restoration.
Cleaning: It is recommended to have the apartment thoroughly cleaned before the first tenant moves in. Afterwards, it is expected that every tenant will leave the apartment in the same cleanliness as received. If the condition of the returned apartment is not satisfactory, arranging a complete cleaning at the tenant's expense. Recommending reliable cleaners to tenants and owners.
Maintenance: Certain appliances require annual maintenance, and for some equipment, such as a new boiler, maintenance is an explicit condition for maintaining the warranty. Arranging timely maintenance with reliable professionals.
For inquiries, please click here to contact us: Kattint ide
If we have captured your interest and you would like to use our services, please visit us at our offices. You can find our office locations at
https://lakaspontingatlan.hu/kapcsolat.html